ABOUT US
SPECIALISTS IN ELECTRONIC AFTER-SALES
In 1996 Servicio10 was born to satisfy a need in the technological market that is universalizing, providing immediacy and quality by grouping a set of assistance that make up an integral support for our clients.
Servicio10 provides technological solutions from its different divisions: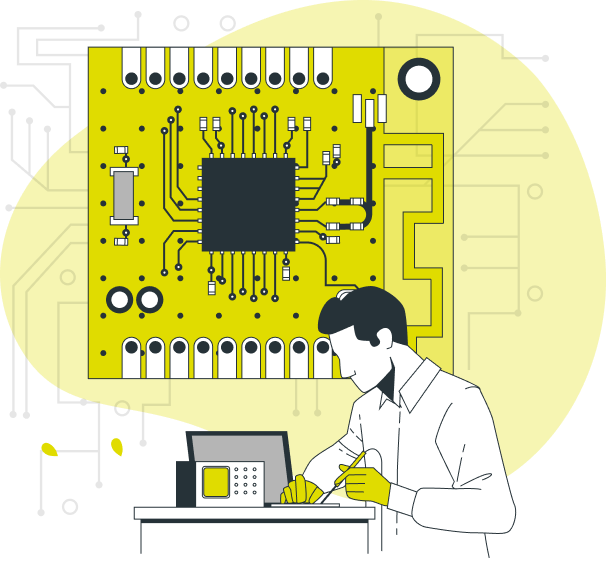 MISSION
One of the priority objectives of our company is continuous training and investment in R+D+i, constantly updating ourselves in the latest technologies and current standards. We select our employees according to the highest criteria of professional and human requirements, following the standards of discipline, commitment, quality and customer orientation. We develop techniques and processes to offer our customers the highest quality service, efficiently, at the most competitive price, and with the best technical team.

VISIÓN
With a clear commitment to technology and process automation, we open ourselves to a future where robotization is integrated with human personnel to offer repair services to a whole range of electronic products, some already established in our day to day, but also with the ambition and perspective of adopting new projects and crossing the barrier of the known, thus expanding the threshold of a technological future yet to come.
OUR HISTORY
LEARN MORE ABOUT US
1997

STC (Servicios Técnicos Celulares) is born, with the task of becoming the technical arm of TODOFON (later Teabla, the largest distributor group of Movistar stores and sold to Vinzeo)

Becomes the Official Technical Service of Motorola, followed shortly after by companies such as Nokia, Samsung or Alcatel.

Increase of distributors such as Nefitel, The Phone House, or Telyco.

1998

We became the Official Technical Service of Amena.
2001

STC becomes part of EMTS Technologie (the largest European company in after-sales services for mobile terminals).

2004

The shares of EMTS Laboratory SL, EMTS Centre SA, Autophone SA and Dicel SL are transferred to a company with entirely Spanish capital.

2005

The 4 companies merge to create Servicio10.

2006

Servicio10 acquires the total shareholding of CELL Comunicaciones SA.
2007

Servicio10 acquires the repair activity of Telerecarga machines and begins its expansion in the POS market.

2011

Servicio10 incorporates the company to Universo10, Apple Authorized Technical Service.

2019

4 robots were purchased for the technical laboratory, focusing on screening, quality processes and TMA.

In addition to the robotisation of the laboratory, Servicio10 is investing heavily in automation and Artificial Intelligence.
Currently...

We are the official SAT for Alcatel, TCL, or Ingenico, as well as auditing all Samsung equipment. We also provide service to insurers such as Domestic&General.
INTEGRATED LOGISTICS
LOGISTICS SERVICES
As support for the different after-sales services carried out by Servicio10, nour Integral Logistics is part of an organisational process that globally addresses the different processes and resources that allow us to manage, from customer and supplier relations and the creation of RMAs, to the transport required for all our activity..
WE COVER ALL THE LOGISTICAL NEEDS DERIVED FROM OUR POSITION AS A GLOBAL AFTER-SALES SERVICE:
REVIEWS
WHAT OUR CUSTOMERS SAY